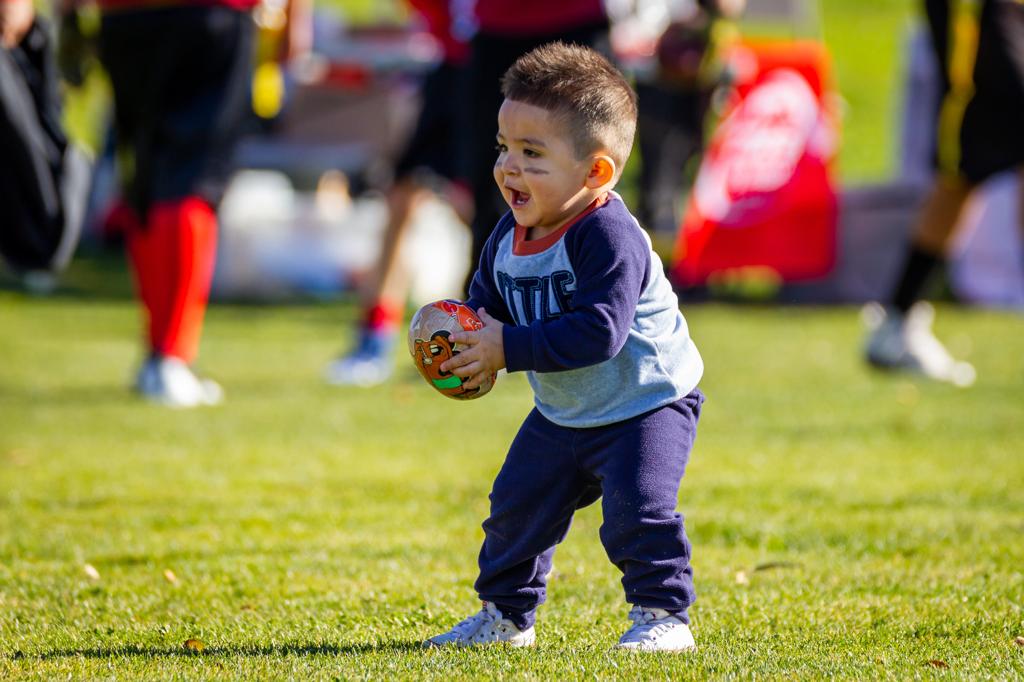 Sports offer numerous physical, mental, and social benefits for children, including improved fitness, learning to work together as a team and self-discipline. Getting a child interested in sports can sometimes be challenging for parents. The key is to make the experience enjoyable. Find ways to engage your child so that they develop a genuine interest in sports. If this scenario describes your situation, follow these five practical tips for parents to help their child establish a lasting fascination with sports.
Tip 1: Encourage Exploration
Children often have a wide range of interests, and exposing them to various sports is essential to discover what captivates them the most. Do not be surprised if it changes as the child matures or when their friend group chooses a different sport. Therefore, encourage your child to explore different sports and activities. Encourage participation in community programs, school sports clubs or even family outings. For example, take your child to a local park where kids play soccer, shoot baskets and play baseball. Let them see what each sport entails and ask which one they enjoyed the most. By allowing them to explore various options, you can help your child find a sport they are passionate about.
Tip 2: Be a Supportive Role Model
Children often look up to their parents as role models. If you want your child to develop an interest in sports, be a positive role model by participating in physical activities yourself. This can include jogging, cycling or joining a local sports league. You set a healthy example by engaging in physical activities alongside your child. Choosing options that you can do with your child is a terrific bonding opportunity. Children are more likely to be interested in sports if their parents enjoy them.
Tip 3: Make It Fun
Sports should be enjoyable for children. Focus on making the experience fun rather than competitive. Organize friendly matches or play sports-related games in your backyard or nearby park. For instance, you can set up a basketball hoop in your driveway and have a fun family basketball game. Keep the atmosphere light-hearted and emphasize the enjoyment of playing together rather than winning. This approach will help your child associate sports with positive experiences and develop a genuine interest.
Tip 4: Provide Positive Reinforcement
Praise and encouragement go a long way in motivating children. When your child shows interest in a particular sport or makes an effort to improve, provide positive reinforcement. Compliment their dedication, hard work and achievements, no matter how small. For example, if your child joins a youth basketball team and scores their first basket, celebrate their success and express your pride in their efforts. This positive feedback will boost their self-esteem and enthusiasm for sports. Ensure to respect the coach, referees or umpires because you want sports to be fun for your child. If you spend time yelling at them, you give your child the wrong impression.
Tip 5: Stay Patient and Supportive
Developing a lasting interest in sports may take time. Very few children are naturally talented, so expect it to take some time for your child's skills to develop. Therefore, remaining patient and supportive throughout their sports journey is crucial. Encourage them to keep trying, even if they face setbacks or challenges. Offering words of encouragement reassures them that it's okay to make mistakes. Talk with them frequently about the progress they are making. This support will help them develop resilience and a genuine passion for sports. Very few children grow up to be pro-athletes, but all can benefit from exercising and being on a team. Therefore, make sure you stay positive as your child participates in sports.
Conclusion
Helping your child develop an interest in sports can be rewarding for both parent and child. By encouraging exploration, being a supportive role model, making sports enjoyable, providing positive reinforcement and staying patient and supportive, you can nurture a lifelong fascination with sports in your child. Remember that the most crucial aspect of this process is to ensure that your child has fun while discovering the joys of physical activity and sportsmanship. You will form lifelong memories when you are there for your child as they develop an interest in sports.