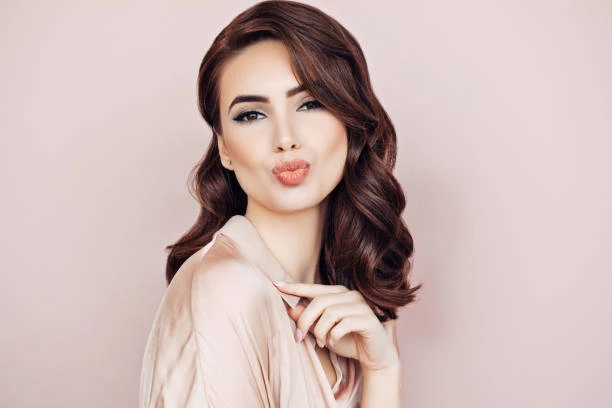 Shopping for a wig online has become increasingly popular due to its convenience and the wide variety of options available. Whether you're looking to change your hairstyle, conceal hair loss, or experiment with a new look, buying a wig online can be a great solution. However, it can also be a daunting task, especially if you're new to the world of wigs. This guide will provide you with essential tips and insights to make your online wig shopping experience a successful and satisfying one.
1. Determining Your Wig Purpose
Before diving into the world of luxury wigs online, it's crucial to determine your wig's purpose. Wigs serve various functions, such as fashion, medical, or cosplay. Understanding why you need a wig will help you make the right choice. If it's for daily wear to cover hair loss, consider a natural-looking, comfortable, and breathable option. For fashion purposes, you can prioritize style and color. Cosplay wigs, on the other hand, should closely match the character you're portraying.
2. Identifying the Wig Type
Wigs come in different types, including human hair, synthetic, and blends. Each type has its own set of pros and cons. Human hair wigs are the most natural-looking and versatile but tend to be more expensive. Synthetic wigs are affordable and low-maintenance but cannot last as long as human hair wigs. Blended wigs combine the benefits of both. Knowing the wig type that suits your needs and budget is essential for a successful online shopping experience.
3. Choosing the Right Wig Style
Selecting the appropriate wig style is vital to ensure it complements your face shape and personal style. Different styles, such as straight, wavy, curly, or layered, can significantly impact your overall appearance. It's advisable to opt for a style that you're comfortable with or one that mirrors your natural hair. Online wig retailers often provide images of models wearing the wigs. Making it easier to visualize how a particular style will look on you.
4. Finding the Correct Wig Length
Wig length is another critical factor to consider. Lengths vary from short bobs to long, flowing locks. Your choice should align with your style and comfort. Short wigs are more manageable and suitable for a casual look, while longer wigs can create a dramatic and elegant appearance. Ensure that the length you choose is in line with your lifestyle and daily activities.
5. Selecting the Right Wig Color
Wig color can drastically impact your overall look. When choosing the color, consider your skin tone, eye color, and personal preferences. If you're unsure, stick to a color close to your natural hair shade. Many online wig shops offer color charts and detailed descriptions to help you make an informed choice. Keep in mind that monitor settings can slightly alter the appearance of colors, so be prepared for slight variations.
6. Assessing Cap Construction
The cap construction of a wig determines how comfortable it will be to wear. Different cap types include lace front, full lace, monofilament, and basic cap. Lace front wigs offer a natural hairline appearance, while full lace wigs provide versatility in parting and styling. Monofilament wigs have a breathable and comfortable cap, while basic caps are cost-effective but cannot be as comfortable for prolonged wear. Understanding cap construction is essential to ensure your wig feels secure and comfortable.
7. Measuring Your Head Size
Proper sizing is crucial to ensure your wig fits comfortably and securely. Before you start shopping online, measure your head accurately. Most online wig retailers provide sizing guides to help you determine your correct size. Wigs that fit well are less likely to shift or cause discomfort. So, take the time to measure your head circumference and follow the sizing recommendations provided.
Conclusion
Shopping for a wig online can be a rewarding experience when approached with careful consideration and attention to detail. By identifying your wig's purpose, understanding different wig types, choosing the right style, length, and color, and assessing cap construction, you'll be well-equipped to make a confident decision. Measuring your head size, reading customer reviews, and checking return policies are steps that ensure your satisfaction and peace of mind. Finally, comparing prices and taking advantage of discounts can help you find the perfect wig that fits your style and budget. With these essential guidelines, your online wig-shopping journey can be both successful and enjoyable.
Sources