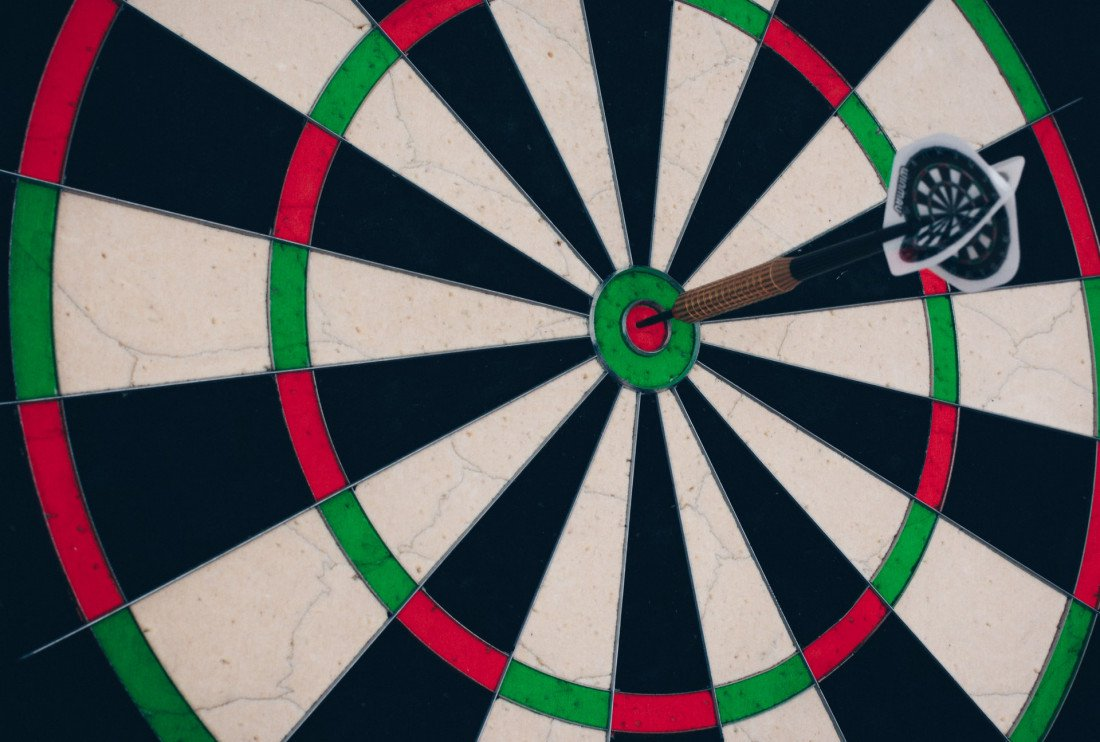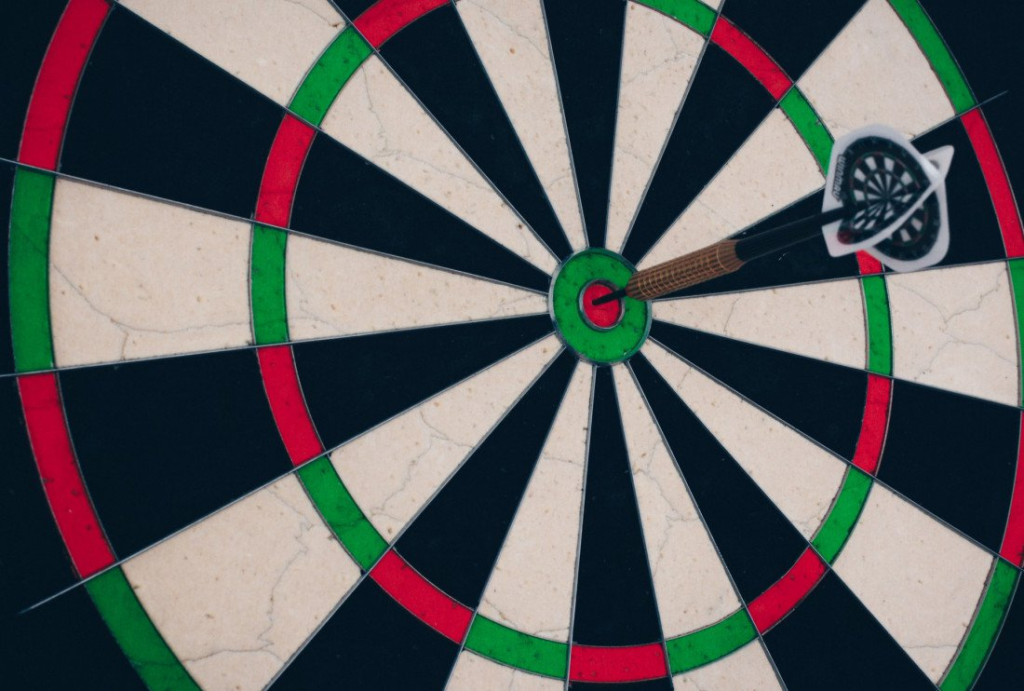 Are you ready to bring the excitement of darts into your own space? Well, look no further! Whether you're a seasoned dart player or just starting, finding the perfect dartboard is essential for an enjoyable and competitive game. But with so many options available, how do you know which one is right for you? In this comprehensive comparison guide, we'll be diving into the world of dart boards and discussing two popular choices: bristle dart board vs cork. So grab your drink of choice and let's get throwing!
Bristle Dart Boards: Pros and Cons
When it comes to choosing a dartboard, whether bristle or cork, several factors come into play, including personal preference, skill level, and budget. Both bristle and cork dartboards have their unique qualities, and the choice ultimately depends on your individual needs and playing style.
Bristle Dartboard
Pros
Durability: Bristle dartboards, typically made from sisal fibers, are known for their longevity and ability to withstand heavy use.
Self-Healing: The self-healing properties of sisal fibers mean that the holes created by darts close up over time, providing a smooth playing surface.
Scoring Potential: Bristle boards offer excellent scoring potential, thanks to their tightly packed fibers that reduce bounce-outs.
Versatility: They are suitable for both steel tip and soft tip darts.
Cons
Cost: Bristle dartboards are often more expensive than other types of dartboards.
Maintenance: They may require regular maintenance, such as rotating or replacing sectors, to ensure even wear.
Cork Dart Boards: Pros and Cons
There are numerous Pros and Cons of using cork dart boards. Here are some of the advantages and disadvantages:
Pros of Cork Dart Boards
Durability: Cork dart boards are known for their durability. The natural properties of cork allow the board to withstand repeated dart throws without showing significant wear and tear.
Self-Healing: Similar to bristle boards, cork boards have self-healing properties. The holes left by darts close up over time, ensuring a smooth playing surface.
Quiet Play: Cork boards provide a quieter playing experience compared to bristle boards. The soft and absorbent nature of the cork minimizes noise when darts hit the surface. This makes corkboards suitable for shared spaces and apartment living.
Lightweight: Cork dart boards are generally lighter than bristle boards, making them easier to install and move. Their portability can be advantageous for players who want to take their game with them.
Cons of Cork Dart Boards
Maintenance: Cork boards may require more maintenance over time. Repeated hits can cause small pieces of cork to break off, which may need to be patched or filled. This additional maintenance could be a drawback for some players.
Playing Surface: While the softness of cork can reduce bounce-outs, it may not provide the same level of firmness and control that some players prefer. Those used to bristle boards may need time to adjust their throwing technique.
Maintenance and Durability of Each Type of Board
Maintenance and durability are important factors to consider when choosing a dart board, whether it's a bristle or cork board. Let's take a closer look at each type:
Bristle Dart Boards
One of the major advantages of bristle boards is their exceptional durability. Made from tightly packed sisal fibers, these boards can withstand years of use without showing much wear and tear. The self-healing nature of the sisal fibers allows the dart holes to close up after removal, ensuring that the board maintains its integrity for longer periods.
In terms of maintenance, bristle boards require minimal effort. Regularly rotating your darts around different areas of the board can help distribute any potential damage more evenly. It's also recommended to remove any stray or broken dart points immediately to prevent further harm to the surface.
Cork Dart Boards
While not as durable as bristle boards, cork boards still offer decent longevity if properly cared for. The soft nature of cork makes it susceptible to wear over time, especially in high-traffic areas like the bullseye and scoring zones. To extend the lifespan of a corkboard, regular rotation is important.
By moving your target area around periodically, you can distribute usage across different sections and avoid excessive wear on specific spots. Maintenance-wise, cork boards require slightly more attention than their bristle counterparts. Using a dartboard cleaner or gentle brush regularly will help keep dirt and debris at bay while preserving its appearance.
Maintenance Comparison
When it comes to maintenance and durability between bristle dart board vs cork, it's clear that both have their pros and cons. Bristle boards offer superior longevity due to their sturdy construction with self-healing properties but require minimal upkeep aside from basic care practices. On the other hand, while not as long-lasting as bristle options, proper rotation techniques can prolong the life of a cork board with regular cleaning efforts being necessary for optimal performance.
Your choice between a bristle dart board vs cork will depend on your playing style, personal preference, and how much maintenance you are willing to invest.
Personal Preference and Playing Style
Choosing the right dart board for your personal preference and playing style involves a few factors.
One of the main considerations is the type of surface you prefer – bristle or cork.
For players who enjoy a traditional feel and quieter gameplay, cork dart boards may be the preferred choice. The softness of the cork allows darts to easily stick into the board, reducing bounce-outs and creating a satisfying thud upon impact. This can be especially appealing for beginners who are still working on their throwing accuracy.
On the other hand, if you're looking for durability and longevity in your dart board, bristle boards are known to withstand countless hours of play without showing signs of wear. The tightly packed sisal fibers help minimize damage caused by repetitive use, making them ideal for frequent players or those who engage in competitive matches.
In terms of playing style, certain features of each type of board may cater better to different individuals. Bristle boards typically have smaller scoring areas due to their denser construction, which can create more challenging gameplay that requires precision aiming. Cork boards tend to offer larger target areas, allowing for a more forgiving experience that accommodates players with varying skill levels.
Your personal preference and playing style should guide your decision when choosing between a bristle dart board vs cork. It's important to try out both types if possible before making a final choice – after all, finding the perfect match can greatly enhance your overall enjoyment and performance in this classic game!
Conclusion: Which Dart Board is Right for You?
In the ultimate face-off between the bristle dart board vs cork, the decision is yours to make based on your priorities. If durability, minimal maintenance, and premium playability are your focus, the bristle dartboard stands as the champion with its self-healing magic and sleek wire design. On the flip side, if you're drawn to a softer feel and a budget-friendly option, the cork dart board takes the spotlight.
Light in weight, easy on the wallet, and introduces a quieter atmosphere to your dart sessions. Ultimately, it's your game, your flair. Whether it's the tenacity of sisal fibers or the cost-effectiveness of cork, select the board that resonates with your dart-throwing aspirations. And as a golden rule, regardless of the board type, consistent practice is your secret sauce for achieving bullseye brilliance!