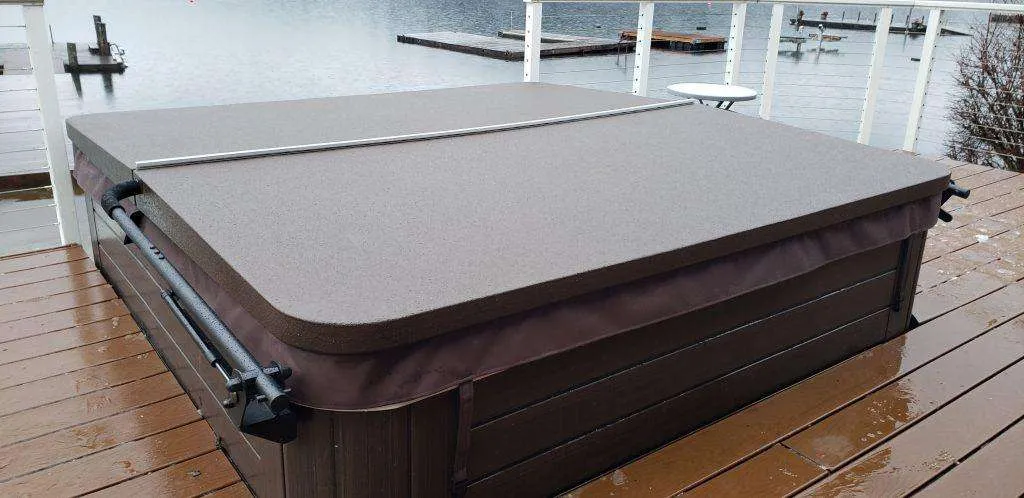 Soaking in a hot tub is one of the most effective and fastest sources to melt away stress and dive into relaxation heaven. However, the selection of a quality hot tub and durable cover is essential to ensure a hygienic and healthy ambiance.
You can easily find a good quality hot tub cover in Canada and any other corner of the world. However, considering its important features is crucial to ensure its perfect alignment with the shape and size of your hot tub.
Let's find out about the important features of a hot tub cover here;
Durability
One of the most essential features that a hot tub cover must have is durability. It will eliminate the stress of repairing or replacing hot tub covers again and again and keep your spa tub in good condition for a long duration. It results in saving a considerable amount of money.
Make sure to choose a cover made up of good quality and original material. One of the most durable hot tub cover materials is marine-grade vinyl which is famous for its resistance against harsh weather conditions, sharp UV rays, and moisture.
Energy Efficiency
Energy efficiency is another important feature to consider when looking for a reliable cover for your spa tub.
Choosing covers with a high R-value is the best way to ensure high energy efficiency. The R-value indicates their thermal resistance and keeps the water warm for a long duration.
Incredible Insulation
Energy efficiency and insulation features work correspondingly. Higher insulating properties help the cover to reduce energy consumption by enhancing heat retaining. It results in keeping your spa tub water warm and clean.
Therefore, always make sure to choose a cover with incredible insulation properties and eliminate energy costs in the long run.
Perfect Alignment
Alignment of the cover with the hot tub is another must-have feature of a reliable spa tub. It depends on the fitting and sealing properties.
A hot tub cover with a good fitting cover protects the hot tub water from germs, debris, rain, and other foreign particles to ensure your health safety, and excellent comfort. Similarly covers with strong seals eliminate heat loss and risk of contamination.
Make sure to choose a cover with an incredibly fitting and strong seal and keep your water clean and warm.
Effective Support Structure
When talking about the core features of a hot tub cover, the reinforced core is the most crucial one. Considering the covers with reinforced hinges and straps will ensure longevity and better heat preservation.
UV Protection
Make sure the hot tub cover you are choosing is designed to tackle the harsh environmental impacts and harmful ultraviolet radiations of the sun. These types of covers have an extra protective coating or film that protects them from fading, cracking, and becoming brittle.
Bottom Line
The selection of the right hot tub Parts equipped with all essential properties is a challenging and time-consuming task. However, considering the above-mentioned features and choosing a reliable platform can streamline this process and help you to get a durable and quality cover for your spa tub.