In the ever-evolving world of cannabis consumption, one area that has seen remarkable growth and innovation is weed concentrates.
These potent, versatile products have taken the cannabis community by storm, offering a unique experience for enthusiasts.
In this article, we'll explore the art of concentration and how weed concentrates can seamlessly integrate into your lifestyle, whether you're a seasoned connoisseur or just beginning your journey into the world of cannabis.
The Rise of Weed Concentrates
Weed concentrates, often simply referred to as "concentrates, " are cannabis extracts known for their high potency. These products are created through the extraction of cannabinoids, such as THC and CBD, from the plant material. Concentrates come in various forms, including oils, waxes, shatters, and tinctures, each offering unique properties and methods of consumption.
Types of Concentrates
Cannabis Oils: These are typically used for vaporization and can be consumed through vape pens or dab rigs. They come in a variety of taste and potencies.
Wax and Budder: Wax and budder concentrates are known for their texture. They are often used with dab rigs or in vape pens and are cherished for their high THC content.
Shatter: Shatter is a hard, glass-like concentrate that's highly potent. It's often broken into pieces and consumed via dabbing.
Tinctures: Tinctures are liquid concentrates that can be consumed sublingually or added to food and beverages. They offer a discreet way to consume cannabis.
How Concentrates Fit into Your Lifestyle
Weed concentrates offer several advantages that can align with various lifestyles and preferences:
Precision Dosing
One of the key benefits of weed concentrates is precise dosing. Whether you're using a vape pen, dab rig, or tincture, you can control the amount of cannabinoids you consume with exceptional accuracy.
This allows you to tailor your experience to meet your needs, whether you're looking for relaxation, creative inspiration, or pain relief.
Discreet Consumption
For those who value discretion, concentrates provide an excellent solution. Vape pens and tinctures are particularly inconspicuous, allowing you to enjoy the benefits of cannabis without drawing unwanted attention.
Fast Onset of Effects
Concentrates are known for their rapid onset of effects. When vaporized or consumed sublingually, cannabinoids enter the bloodstream quickly, delivering almost immediate relief or euphoria.
This is ideal for those looking for swift relief from symptoms or those who enjoy the instantaneous nature of the experience.
Versatility
Concentrates offer a wide range of products and methods for consumption, making them incredibly versatile.
Whether you prefer the ritual of dabbing, the convenience of vaping, or the subtlety of tinctures, there's a concentrate that can seamlessly fit into your lifestyle.
Potent Flavor Profiles
Many enthusiasts appreciate the robust and unique flavors found in concentrates. Each strains distinct terpene profile can be enjoyed more fully in concentrate form, providing a sensory experience that complements the effects.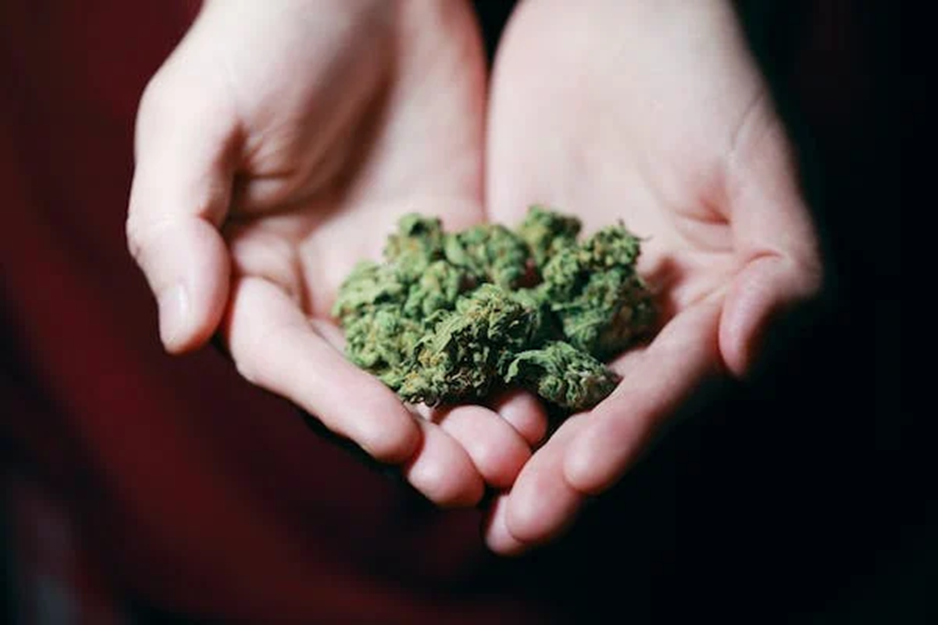 Responsible and Informed Use
While weed concentrates offer a plethora of benefits, it's essential to approach their use responsibly and with consideration of safety:
Start Low and Go Slow: Concentrates are potent and it's easy to overconsume. If you're new to concentrates, begin with a low dose and give yourself time to gauge the effects before consuming more.
Safety Precautions: Dabbing involves the use of open flames, so exercise caution to prevent accidents. Always have a safe setup and a reliable heating source.
Legal Considerations: Check the legal status of cannabis and concentrates in your area. Laws vary by location, and it's crucial to stay informed about the regulations in your jurisdiction.
Quality and Sourcing: Ensure you acquire concentrates from reputable sources that adhere to strict quality and safety standards.
Conclusion
The art of concentration in the world of weed concentrates opens the door to a more tailored and versatile cannabis experience.
Whether you're seeking relief from a specific ailment, a quick mood lift, or a discreet way to enjoy the benefits of cannabis, concentrates have something to offer.
As you explore this dynamic and evolving landscape, remember the importance of responsible and informed use. With the right knowledge and approach, you can seamlessly incorporate weed concentrates into your lifestyle, enhancing your overall well-being and enjoyment of this remarkable plant.