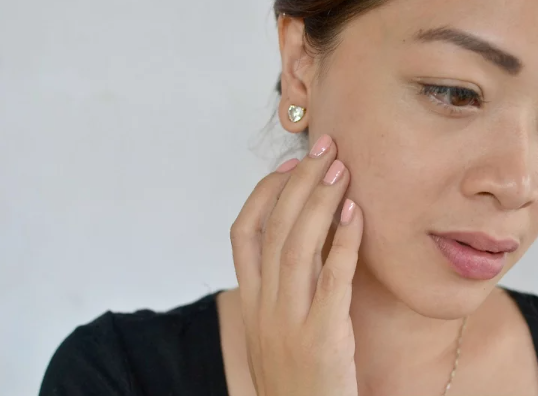 Over the past few years, the use of BB cream, which is an abbreviation for either "blemish balm" or "beauty balm," has seen an explosion in popularity in the world of cosmetics and skincare. It is frequently praised as a versatile product that combines the advantages of makeup and skincare in a single convenient package. However, an important question still needs to be answered: can BB cream be used on all different kinds of skin? Let's dig deeper into this topic and find out the truth regarding whether or not BB cream is compatible with the various varieties of skin out there.
A Brief Explanation About BB Cream
Dermatologists were the first to produce anti aging bb cream with the intention of helping post-procedure patients speed up the healing process of their skin while also providing some covering. Its capacity to offer light coverage, hydration, and various other skin advantages contributed to its meteoric rise in popularity over the course of time, making it an indispensable component of many women's make-up routines.
The Many Uses That BB Creams Can Serve
BB creams are well-known for their adaptability, as they frequently include a variety of skincare benefits in their formulations. These benefits can include moisturization, protection from the sun, and antioxidants. They are made to simplify your beauty routine by combining the functions of several different products into a single, easy-to-use application.
Having Knowledge of the Various Types of Skin
Before deciding whether or not BB cream is appropriate for all skin types, it is essential to gain an understanding of the different types of skin and the qualities that distinguish them from one another:
Skin That Is Normal
Skin that is normal is not overly oily or dry, but rather has a healthy balance of the two. People who have normal skin can typically use a wide variety of products without encountering significant irritation or other adverse effects.
Acne-Prone Skin
Oily skin has a propensity to create an excessive amount of sebum, which can result in a shiny complexion and the development of acne.
Itchy and Dry Skin
Dry skin is skin that is lacking in moisture, and as a result, it can be dry, flaky, and uncomfortable.
Skin That's a Mix of Both
The characteristics of more than one skin type can be seen in individuals with combination skin. A person might, for instance, have oily skin in their T-zone (which includes their forehead, nose, and chin), yet dry skin on their cheeks.
Different Formulations of BB Cream Designed for Individual Skin Types
Numerous BB cream formulas are geared at the treatment of individual skin types. Take, for example:
Many BB creams meant for oily skin are oil-free and developed to reduce shine as much as possible.
Dryness can be alleviated with the use of BB creams that contain additional moisturizing elements.
BB creams designed for sensitive skin are typically made with components that are less irritating in order to reduce the risk of any adverse reactions.
The Many Advantages of Using BB Cream
The numerous advantages provided by BB creams make them desirable to a diverse group of people, including the following:
The process of hydrating and moisturizing
The majority of BB creams have moisturizing components that assist in keeping the skin's moisture level maintained throughout the day.
Shade from the Sun
The skin is protected from potentially damaging UV radiation by the SPF that is included in many BB creams.
A Slight Involvement
Light coverage is provided by BB creams, which successfully conceals even the smallest of flaws while preserving the skin's natural appearance.
How to Determine Which BB Cream Is Best for Your Skin
When selecting a BB cream, it is important to take into account both your skin type and any particular concerns you may have. Carefully reading product labels can help you locate a remedy that caters to the specific requirements of your skin.
Testing of patches is an essential step.
Before using any new product on your face, it is recommended that you perform a patch test first. In order to determine whether or not you are allergic to the BB cream, test a small bit of it on the inside of your wrist or behind your ear.
A Few Pointers on How to Apply BB Cream
With these helpful hints, using BB cream won't be a hassle at all:
Begin with a face that is freshly washed and moisturized.
When applying, make sure to do so with clean hands, a makeup brush, or a cosmetic sponge.
Combine in great detail to ensure an equitable result.
Concerns That May Be Raised Regarding BB Cream
While BB creams do not pose a significant health risk to most users, those with the following skin conditions should proceed with caution:
Skin That Is Prone to Acne
There is a possibility that certain BB creams contain substances that can cause pores to become clogged and make acne worse.
Reactions Caused by Allergies
People who have skin that is easily irritated should be aware of the potential allergens that may be present in BB cream compositions.
Advice from the Industry Professionals
If your skin condition persists, you should seek the advice of a dermatologist.
Reading customer reviews and looking for BB creams with the term "non-comedogenic"
Utilizing BB cream as a component of a more comprehensive skincare routine.
Conclusion
In conclusion, anti aging bb cream may be appropriate for a wide variety of skin types; however, it is important to select the appropriate formulation and do a patch test before use. BB cream is a popular addition to many people's beauty regimes since it offers the benefits of skincare and light coverage all in one convenient product.