You are at the right place if you are not a routine wise internet user and rarely connect yourself with your social life, jazz internet packages. For a short time period Mobilink provides a jazz  three days internet packages for you to connect yourself with internet and on-net (jazz +Warid) numbers. You can avoid weekly & monthly package subscriptions and connect yourself with friends & family. Here are all details of jazz 3 days internet packages with price and subscription code Jazz 3 Days Internet Packages In 2023.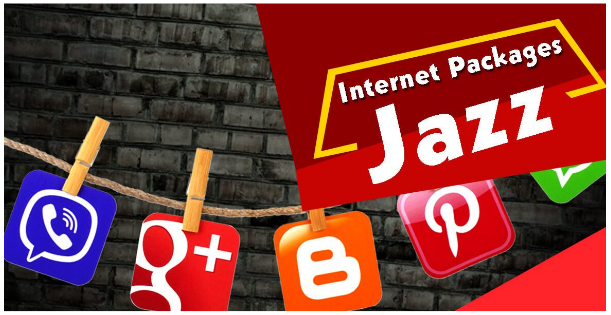 Jazz 3 Days Internet Packages In 2023
Jazz 3 Day Max Offer
You can get 1 GB of Internet data and 100 On-Net (Jazz +Warid) minutes with the Jazz 3 Day Max Offer. Because we know that this offer is only valid for three days, subscribe to this bundle by dialing a subscription code in the amount of Rs. 35. (Incl. Tax).
Jazz 3 Day Extreme Offer
In this package you will access only the internet. Yes! Get 3GB of internet for 3 days with the extreme offer. You can use the internet according to the timetable that starts from 2 AM to 2 PM every day. Extreme offer 3 days internet package has fixed timing each day. You can activate the extreme offer by dialing *114*14# code at the fixed price of 30 rupees.
Package Name
Price
Volume & Details
Activation Code
Validity
3 DAY-MAX OFFER
Rs.35 (Incl. Tax)
1 GB ​DATA
100 Jazz Mins

Dial *631*2#
3 Days
3 DAY-EXTREME OFFER
Rs. 30
3000 MBs(2 AM to 2PM)
*114*14#
3 Days
Terms & Conditions
Users can be subscribed to this bundle for three days after dialing *631#, and it will expire at 23:59 p.m. on the third day.

Customers will have to dial *631# again to take advantage of this offer because it is not auto-recursive.

All incentives will be distributed immediately upon subscription.

All of the incentives (Data MBAs and Minutes) are available at any time and have no time limit.

If you do not have a bundle, you will be charged the base rate of Rs. 5 per MB.

This offer is easily subscribed to multiple times.

Every call incurs a call setup fee of Rs. 0.15.