Jazz is providing 3G and 4G packages to its customers. Jazz monthly internet package plans are available at affordable prices and easy to access full month .The Majority of customers use the jazz services on a regular basis for the internet . Millions of people in Pakistan liked jazz internet services Jazz Monthly Internet Packages 3G/4G In 2023.
Jazz Monthly Internet Packages 3G/4G In 2023
Jazz offers extra credit to using old Jazz Sim to keep stay tuned with the Jazz network. 1500 SMS and 1500 MBs with 50 Jazz and Warid calling minutes are given free of cost. Just need to reactivate the old sim and dial *551#, free minutes, and data posted at the same time. Mobile Jazz makes a series of 30 days internet packages with different numbers of MBs and Calling minutes Jazz Monthly Package Internet. 
Jazz Monthly / 30 Days Internet Packages
Pakistan Jazz introduced new Monthly Bundles for those customers who feel hesitation in daily, 3 days and weekly packages. Subscribe jazz Monthly Internet packages and enjoy the 1-month tension-free internet bundle. Jazz packages for 30 days with the name Jazz Mahana Bachat Offer, Monthly Extreme Offer Jazz Internet, Monthly Browser Offer Jazz and other packages are now open Jazz Monthly Package Internet 3G/4G In 2023. These are all packages with attractive advantages, which meet the requirements of different users. See the below comprehensive table of jazz 30 days internet package plans with full details for monthly internet package jazz. Subscribe your favorite jazz package and enjoy the whole month.
Package Name
Prices
Volume & Details
Validity
Activation Code
Jazz Monthly Browser Package
PKR 89
2000 Free MBs
30 Day
*709#
Jazz Monthly Social Package
PKR 110
5000 Free MBs (WhatsApp, Facebook & IMO) + 12000 SMS
30 Day
*661#
Jazz Monthly Mega Plus
PKR 373
12 GB (6GB 2 AM – 2 PM)
30 Day
*117*30#
Jazz Monthly Supreme Package
PKR 546
22 GB (12GB 2 AM – 2 PM)
30 Day
*117*32#
Jazz Monthly Premium Internet Package
PKR 650
25GB (10 GB Youtube) + 250 All Net Mins
30 Day
*2000#
Jazz Monthly Hybrid
PKR 489
2000 Free MBs, 10000 Jazz On Net Minutes (Weekdays 333 on-net per day, unlimited on Sunday) 50 off-net minutes, 2500 SMS
30 Day
Dial *430#
Jazz Mahana Bachat offer
PKR 120
4 GB (Whatsapp, IMO, BiP), 250 Jazz On Net minutes, 35 off-net minutes, 2000 SMS
30 Day
Dial *614#
Jazz Super Mahana offer
PKR 554
10 GB (5GB 2AM - 2PM), 5000 Jazz On Net minutes, 150 off-net minutes, 5000 SMS,
30 Day
Dial *529#
Jazz Monthly Super Duper
PKR 636
7 GB , 3000 Jazz On Net Minutes, 150 Off-net, 3000 SMS
30 Day
Dial *706#
Jazz Monthly Super Duper Plus
PKR 999
15 GBs, 5000 Jazz On Net minutes, 300 off-net minutes, 5000 SMS
30 Day
Dial *707#
Karachi Facebook Offer
PKR 44.5
5 GB
30 Days
*532#
Shahdadkot Offer
PKR 300
2 GB & 2000 Jazz Min + 200 Other network + 4000 SMS
30 Days
*873#
D.G.Khan
PKR 300
2 GB & 2000 Same Network + 200 Other + 4000 SMS
30 Days
*705#
Karachi
Mahana Offer
PKR 444
10 GB [5GB (2AM – 2PM)] & 5000 On-Net Mints + 150 Off-net Mins + 5000 SMS
30 Days
*529#
Jazz Monthly WhatsApp Package
Jazz Monthly WhatsApp Package 2023" with a month 's validity is offering the jazz No.1 Data Network in Pakistan. In this package you will get thousands of SMS for 30 days, 5 GB MBs for Facebook and IMO storage, as well as 12000 free messages, among the other perks. This package is especially for WhatsApp users Jazz Monthly Internet Packages 3G/4G In 2023. No doubt the WhatsApp is a faster way of talking with friends and family, So don't miss out on the chance to make a splash on social media. Jazz monthly WhatsApp bundle provides 5 GB data which easily fulfil your monthly requirements. Just dial *777# and enjoy a full Month of WhatsApp & IMO.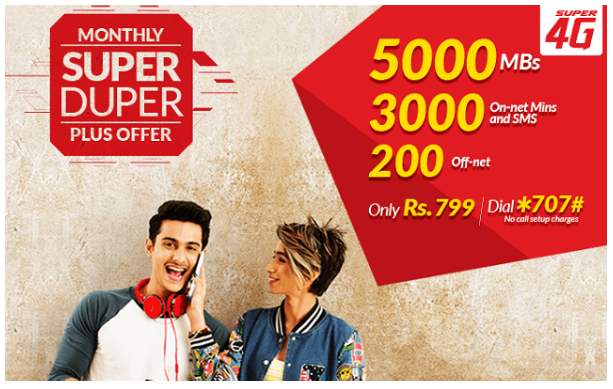 Jazz Apna Shehr Offer
Jazz apna shehr offer only for PKR 10, in this offer you can get jazz/warid minutes, 1500 SMS and 100 MBs for internet usage. This offer is available in the following locations: Kot Addu, Dinga, Pir Mahal, Toba Tek Singh, Dera Ghazi Khan, Shorkot, Jhang, Head Faqeeran, Malakwal, Rajanpur, Mandi Bahauddin, Gujranwala and others Monthly Internet Package Jazz.
If you want get any Jazz Sim Code number so you are on right place just read this post and get Jazz Sim Code Number List.
Jazz Sim Codes List
Jazz Remaining Minutes: Dial

*110#

Jazz Balance Check Code: Dial

*111#

Jazz Advance Balance Code: Dial

*112#

Check SIM number Jazz code: Dial

*99#

Check New SIM Lagao Offer Jazz Code: Dial

*551#

How to Check Remaining SMS Jazz: Dial

*101*2#

Balance Share Jazz Code: Dial *100*Number*Amount#
Read Also
Jazz Monthly Call Packages In 2023
Zong Monthly Call Packages In 2023
Telenor Monthly Call Packages In 2023