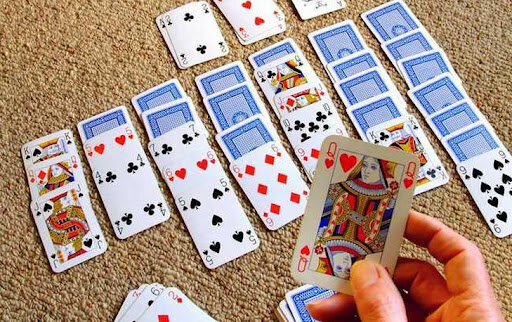 Spider Solitaire, a captivating and challenging game, has entertained players for decades. With its intricate layout of cards and strategic gameplay, it can be both frustrating and immensely satisfying. You've come to the right place if you find yourself longing to conquer this elusive game.
Here are some tricks and tips to improve your chances of winning;
Understanding the basics
Before diving into the strategies, let's ensure a solid foundation by understanding the basic rules of Spider Solitaire.
Objective
The goal of the solitaire spider game is to arrange all cards in descending order from King down to Ace within each suit hearts, diamonds, clubs, and spades. The ultimate objective is to clear all eight piles and successfully build complete suits.
Gameplay
The gameplay revolves around building sequences in descending order while following specific rules.
You can move any exposed card from the tableau pile if it is one rank lower than the topmost card and of a different color.
Sequences can only be moved as a whole unit.
Once an entire sequence (from King down to Ace) is formed, it is automatically removed from play.
When a tableau pile becomes empty, any king or sequence starting with a king can occupy that space.
Now that we have refreshed our memory of playing Spider Solitaire let's delve into some key strategies that will enhance your chances of success.
Revealing the winning strategies
1. Plan and observe
Successful Spider Solitaire players possess a keen eye for observation and a strategic mindset. Here's how you can improve your planning skills:
Scan the tableau piles: Before making any moves, take a few moments to assess the tableau piles. Look for opportunities to create sequences or uncover hidden cards.
Identify potential moves: Assess the exposed cards and determine which moves will open up more possibilities. Focus on revealing hidden cards and creating sequences of descending ranks.
Prioritize building suit stacks: Prioritize moving cards to complete suits whenever possible. This frees up space and increases your chances of clearing an entire pile.
2. Create Empty Spaces Wisely
Strategic use of empty spaces is crucial in Spider Solitaire. Here's how you can optimize their utility:
Free up spaces early on: As soon as you have an opportunity, strive to create at least one empty tableau pile early in the game. This allows for greater flexibility in moving sequences around.
Choose wisely when filling spaces: When filling empty spaces, prioritize placing Kings or sequences starting with Kings. This ensures that other valuable cards are not blocked within the tableau piles.
3. Maintain balanced tableau piles
Balancing your tableau piles is essential to avoid getting stuck and increase your chances of winning:
Avoid uneven distributions: Try to maintain equal face-down cards across all tableau piles whenever possible. This prevents certain piles from becoming inaccessible due to excessive face-down cards.
Uncover hidden cards first: Whenever you have multiple options for uncovering a card, prioritize revealing those that will open up more face-down cards or expose potential sequence-building opportunities.
With these strategies in mind, let's explore two key tactics to further sharpen your Spider Solitaire skills.
Conclusion
By understanding the rules and implementing these proven strategies, you are well on mastering Spider Solitaire. Remember to plan, create empty spaces strategically, maintain balanced tableau piles, utilize advanced techniques such as "Undo," and most importantly, be patient yet persistent.