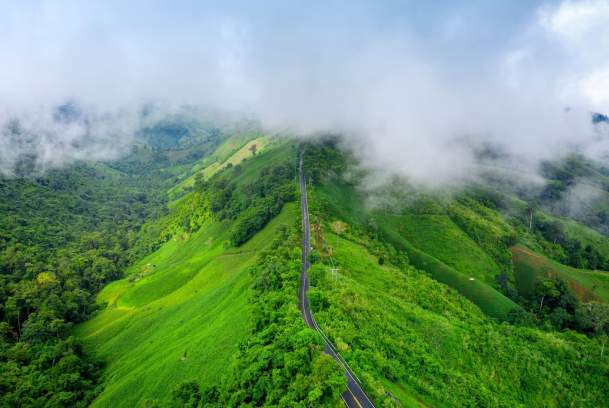 Kashmir, often referred to as "Paradise on Earth," is renowned for its breathtaking landscapes, calm lakes, and iconic attractions. While places like Srinagar, Gulmarg, and Pahalgam draw hordes of tourists each year, there is an enchanting side to Kashmir that remains hidden from the mainstream travel itineraries. If you want to explore the lesser-known attractions that are gradually finding their place in a meticulously crafted Kashmir offbeat tour package, stay glued to this article. These hidden gems promise a unique and authentic experience that goes beyond the ordinary, providing travelers with a chance to create cherished memories off the beaten path.
Aru Valley: A Quaint Hamlet in Pahalgam's Embrace
Tucked away amid the Himalayas, the Aru Valley is a pristine paradise that offers an escape from the hustle and bustle of popular tourist destinations. With its lush meadows, gurgling streams, and stunning views of snow-capped peaks, Aru Valley is a haven for nature enthusiasts. Activities such as horse riding, trekking, and camping make this beautiful valley an excellent addition to Kashmir tour packages for those seeking solitude and natural beauty.
Betaab Valley: Where Romance Meets Nature's Elegance
Named after the Bollywood movie "Betaab," this valley is a romantic retreat that exudes a dreamlike charm. Surrounded by lush greenery and framed by the mighty mountains, Betaab Valley is a canvas of charm and picturesque landscapes. The crystal-clear waters of the Lidder River flowing through the valley add to its grace, making it an ideal spot for a leisurely picnic, photography, or simply basking in the serenity of nature.
Tarsar and Marsar Lakes: A Trekker's Paradise
For adventure enthusiasts, the Tarsar and Marsar Lakes offer a trekking experience that is second to none. These twin lakes, situated in the heart of the Lidder Valley, remain a well-kept secret amongst avid trekkers. The trek, which winds through lush meadows, alpine forests, and high-altitude passes, culminates in the breathtaking sight of the turquoise Tarsar and Marsar Lakes reflecting the surrounding snow-clad peaks. Including this trek in your Leh Ladakh Tour Package caters to those seeking both physical challenges and pristine natural beauty.
Dachigam National Park: A Wildlife Haven
While the picturesque landscapes often take the spotlight, Dachigam National Park offers a different facet of Kashmir's charm. This protected area is a refuge for the elusive Hangul deer, a species found only in this region. The park's diverse flora and fauna, including leopards, Himalayan black bears, and various avian species, make it a captivating destination for wildlife enthusiasts. Adding a visit to Dachigam National Park to your North tour packages ensures a well-rounded experience that showcases the region's ecological diversity.
Martand Sun Temple: Echoes of Ancient Grandeur
The Martand Sun Temple stands as a testament to Kashmir's rich cultural heritage. Often overshadowed by the region's natural beauty, this ancient temple, dedicated to the Sun God, is an architectural marvel that dates back to the 8th century. The intricate carvings and the majestic ruins offer a glimpse into the past and add a historical dimension to premium Kashmir tour packages, allowing travelers to connect with the region's cultural roots.
Bangus Valley: The Hidden Gem of North Kashmir
The Bangus Valley remains a well-kept secret, even to many seasoned travelers. This pristine expanse of meadows, surrounded by towering peaks, offers a slice of untouched wilderness. The valley comes alive with vibrant wildflowers during the summer months, creating a captivating flow of colors. This location is perfect for those who seek solitude and unparalleled natural beauty.
Chatta Pather: The Enchanted Bridge of Wular Lake
Situated near the Wular Lake, Chatta Pather is a hidden treasure that captures the imagination. This stone bridge, embellished with local myths and legends, is often referred to as the "Bridge of Satan" due to the mysterious and dramatic stories that surround it. As part of local folklore, the bridge is said to have been constructed in a single night by supernatural forces. Visiting Chatta Pather provides a unique glimpse into the cultural narratives that shape the region, making it a memorable addition to the tour itinerary.
Conclusion
Kashmir's hidden treasures invite travelers with a promise of genuine experiences, untouched beauty, and a chance to uncover the region's lesser-explored facets. These lesser-known attractions hold the power to transform an ordinary trip into an extraordinary adventure. As tour operators like Meilleur Holidays begin to include these unique places in their itineraries, travelers are offered a golden opportunity to forge unforgettable memories that go beyond the conventional and they can experience into the heart of Kashmir's authentic charm. So, the next time you plan a trip to this heavenly destination, consider taking the road less traveled and discover the true essence of Kashmir.