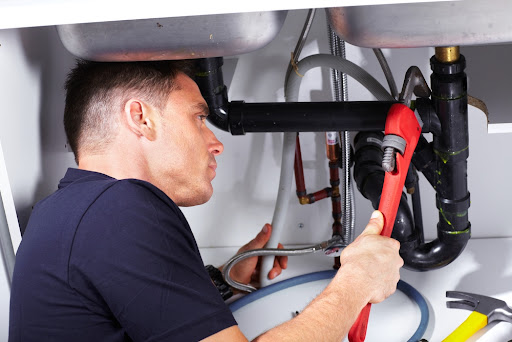 The plumbing system of a home or building consists of pipes, drains, fittings, valves and fixtures. Its purpose is to supply potable water and remove sewage. It also involves the installation and maintenance of gas lines and drainage systems.
Plumbing reached its early apex in ancient Rome with expansive systems of aqueducts and tile wastewater removal. But even in modern homes, proper plumbing is essential.
Drainage
A plumber in  Canberra will tell you how intense a plumbing system is. It involves the installation, maintenance and repair of piping, fixtures and appliances that supply water and drain waste. It also includes the construction of sanitary and storm drainage facilities. A comprehensive plumbing system is essential for any home or business, as it provides a safe, clean and healthy environment. 
The main function of plumbing is to convey wastewater from household and commercial buildings to sewers or septic tanks. It is important that drains are maintained properly to avoid wastewater from contaminating the surrounding environment and causing health problems for those who live or work in the area.
The first step in plumbing is to install fixture drains – the open, often U- or S-shaped pipes that sit beneath sinks and baths. These are connected to p-traps, which retain a small amount of water and act as a barrier to stop wastewater odors from rising. Next comes the drain stack – vertical pipes that transport wastewater from different
fixtures throughout a building. The stack is equipped with vents to ensure that air can escape the pipe system, otherwise toxic and flammable gasses might build up inside.
Ventilation
Most homeowners have a pretty good understanding of the basics of home plumbing. They know how to unclog a drain, and they may even be able to explain the purpose of those weird vents on their roof.
A drain-waste-vent (DWV) system consists of all the pipes that transport waste and water from plumbing fixtures in your house to the sewer or septic tank. It also includes the plumbing vents that regulate air pressure.
Without a properly functioning plumbing vent system, germs and smelly sewer gas could flow back up into your home from the drain pipes. Plumbing vents ensure that these gas are carried away from the building through the ventilation system, usually above the roof.
When your toilets, sinks, or tubs drain slowly – or not at all – it's a sign that the plumbing vent is blocked with insoluble debris. You can try a plunger or auger, but it's best to call in a professional to get the problem fixed before it becomes worse.
Water Supply
Water is a vital resource for our everyday lives. It is used for drinking, washing, cooking, and other household activities. Proper plumbing systems are needed to ensure that there is a continuous supply of fresh and clean water in houses and other buildings.
A plumbing system is composed of pipes, fixtures, valves, and drains that are installed to provide potable water for residential, commercial, and industrial use. It also includes a system for the collection and disposal of waste water. 
The main purposes of a plumbing system are to transport water, remove wastewater and sewage, and to provide ventilation. It is important to have a properly working plumbing system to prevent water leaks, which can cause damage to the building structure and furnishings. Also, having a plumbing system with proper venting ensures that the air in the home is not polluted with toxic gas and odors. The plumbing system is also essential for the heating and cooling of the house as well as for the water-based appliances such as washing machines, dishwashers, and hot water heaters.
Heating Purpose of Plumbing.jpg
Plumbing reaches beyond just the drainage and water supply systems. It also includes the ventilation system that is responsible for removing gas and odors from the building. Plumbing vents are typically located on the roof or outside the house in a strategic place so that odors don't get trapped inside.
The pipes used in plumbing are generally made from noncorrosive materials such as copper, brass, steel, or plastic. The water-carrying pipes are usually insulated, while the sewage and waste pipes are normally uninsulated. Plumbing fixtures include bathtubs, showers, sinks, taps, toilets, urinals, garbage disposal units, and hot-water heaters. The term plumbing also encompasses the fittings and valves used in these devices.
The installation of plumbing is important in any building. It ensures that the people living in the building have access to clean water for drinking and washing. It also keeps the environment free from odor and bacteria. The proper maintenance of plumbing is necessary to avoid any leakage or clogging in the sanitary and clean water system.