When it comes to the world of fishing, choosing the right equipment is paramount to a successful and enjoyable angling experience. One of the most critical decisions an angler must make is selecting the perfect spinning reel. A spinning reel can make or break your day on the water, affecting your casting accuracy, line management, and ultimately, your chances of landing that prized catch. In this article, we'll delve into the intricacies of selecting the right spinning reel for your fishing needs, with a focus on Piscifun, a reputable online source for quality fishing gear.
Understanding the Basics
Before we dive into the selection process, let's grasp the fundamental concepts of spinning reels. Spinning reels, also known as open-faced reels, are incredibly versatile and suitable for various fishing environments. They work exceptionally well for both freshwater and saltwater fishing, making them a favorite among anglers worldwide.
Piscifun: Your Trusted Source for Spinning Reels
When it comes to purchasing fishing gear, it's essential to choose a reliable and reputable source. Piscifun, an online retailer specializing in fishing equipment, has earned a solid reputation for providing high-quality spinning reels and other angling essentials. Their extensive range of products caters to anglers of all skill levels, from beginners to seasoned pros.
Piscifun's commitment to quality is evident in their product lineup, which includes a wide variety of spinning reels designed to meet different fishing needs. Whether you're chasing trout in a mountain stream or battling powerful saltwater species in the open ocean, Piscifun has a spinning reel to suit your requirements.
Factors to Consider
Now, let's explore the key factors to consider when selecting a spinning reel tailored to your specific fishing needs.
Type of Fishing
The type of fishing you plan to engage in plays a crucial role in reel selection. Are you a freshwater enthusiast targeting bass, trout, or panfish? Or perhaps you're an avid saltwater angler going after species like redfish, snook, or even offshore gamefish? Different types of fishing demand reels with varying capabilities.
Reel Size
Spinning reels come in various sizes, typically denoted by numbers such as 1000, 2500, 4000, and so on. The size of the reel corresponds to its line capacity and overall dimensions. Smaller reels are excellent for light tackle and finesse fishing, while larger ones offer more line capacity and power for handling bigger fish.
Gear Ratio
The gear ratio determines how quickly the line is retrieved with each turn of the reel handle. A higher gear ratio (e.g., 6.2:1) results in faster line retrieval, making it ideal for techniques like fast-paced lure presentations. On the other hand, a lower gear ratio (e.g., 4.8:1) provides more torque, which is advantageous when battling larger, hard-fighting fish.
Drag System
The drag system is a critical component of any spinning reel. It controls the amount of resistance the fish feels when pulling the line. A smooth and powerful drag system is essential for preventing line breakage and tireless fighting of fish.
Piscifun Spinning Reel Options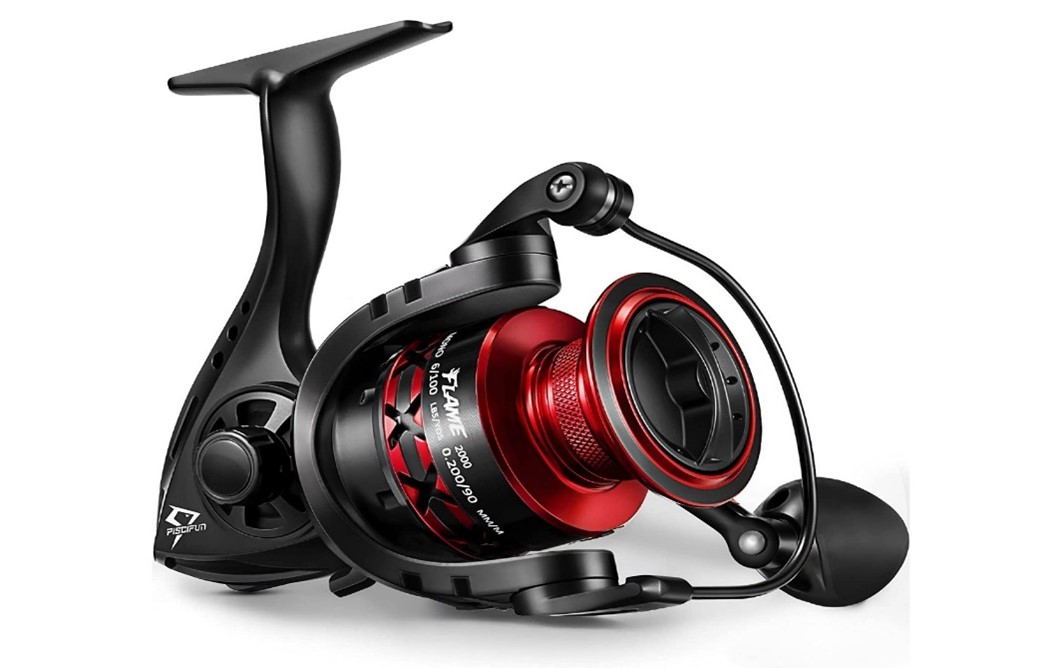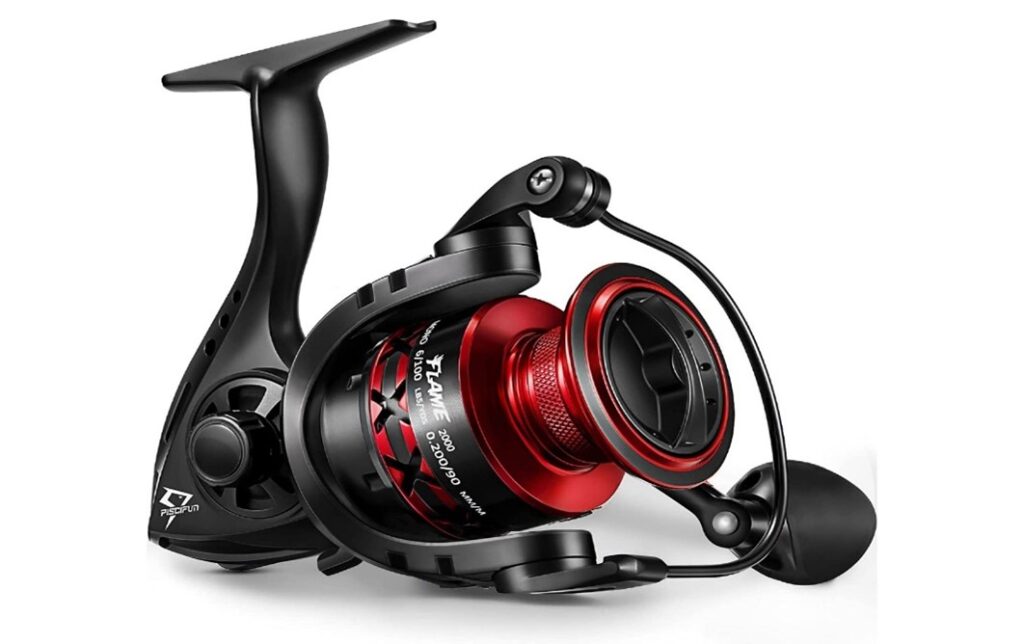 Now that we have a solid understanding of what to consider let's explore some of Piscifun's popular spinning reel options and how they align with different fishing scenarios.
Piscifun Flame Spinning Reel
The Piscifun Flame spinning reel is an excellent choice for anglers on a budget who still demand quality and performance. Available in various sizes, it's suitable for a wide range of freshwater applications. Its lightweight design and smooth drag make it an ideal companion for beginners and casual anglers.
Piscifun Chaos XS Spinning Reel
The Chaos XS Spinning Reel is designed for those who want versatility and durability. Its robust construction and high-quality materials make it a reliable choice for both freshwater and saltwater fishing. With multiple sizes and gear ratios, anglers can find the perfect Chaos XS model for their needs.
Piscifun Carbon X Spinning Reel
The Carbon X Spinning Reel is a testament to Piscifun's commitment to innovation and performance. It features a lightweight carbon fiber body, which reduces fatigue during long casting sessions. This reel is a top choice for anglers who demand precision and finesse in their fishing endeavors.
Conclusion
Selecting the right spinning reel is a pivotal decision for any angler, and it can make the difference between a successful day on the water and a frustrating one. Fortunately, Piscifun, a trusted source for fishing gear, offers a wide range of spinning reels designed to meet the diverse needs of anglers. Whether you're a beginner looking for an affordable and user-friendly option or an experienced angler seeking precision and finesse, Piscifun has you covered.
When making your choice, remember to carefully consider the type of fishing you'll be doing. Are you planning to reel in bass in freshwater lakes, or do you crave the thrill of saltwater battles with powerful species? Piscifun has spinning reels tailored to both scenarios and everything in between.