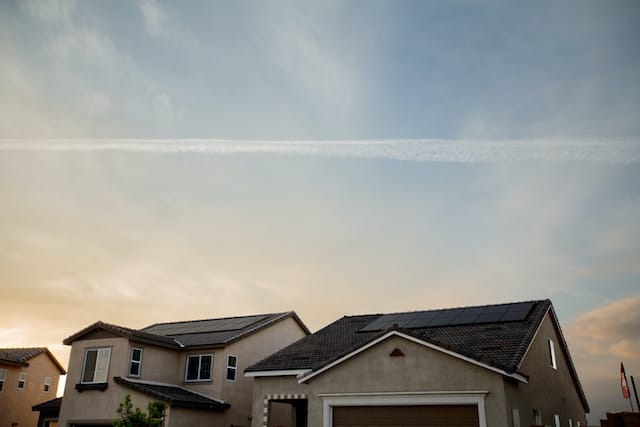 Solar power has emerged as a leader in the race toward more environmentally friendly energy production as the globe moves in that direction. However, there are still a lot of misunderstandings regarding solar energy, although its use is becoming more widespread. Let's put an end to some common misconceptions and dig into the many advantages that come with using the sun's energy.
Debunking Common Solar Energy Myths
1. "Solar Panels Don't Work in Cloudy Climates"
One prevailing myth surrounding solar panels is the belief that their efficiency hinges solely on relentless, direct sunlight. Undoubtedly, sunny conditions amplify energy generation; however, advancements in contemporary solar technology have significantly widened the operational spectrum of these panels. This means that panels remain proficient at capturing and converting solar energy even on days dominated by cloud cover or overcast conditions. Intriguingly, some regions that cannot boast intense, glaring sunlight but instead offer consistent, diffused light throughout the year have reported impressive solar energy production figures. Thus, the viability of solar panels extends beyond the stereotypical sun-drenched locales, offering a sustainable energy solution across diverse geographic settings.
2. "Solar Energy Systems Are Prohibitively Expensive"
At first glance, the upfront expenses associated with professional solar panel installation might seem daunting, prompting potential adopters to hesitate. However, considering this as a long-term financial and environmental venture significantly alters the evaluation framework. Over the past decade, a combination of technological advancements and increased market competition has led to a dramatic decrease in the price of solar panels. Additionally, many governments offer incentives such as tax credits, rebates, and other financial benefits, further offsetting the initial costs. When these factors are combined with consistent, long-term reductions in monthly energy bills, the overall return on investment renders solar energy not just an environmentally conscious choice but an increasingly economical one.
3. "Solar Panels Require Excessive Maintenance"
A prevailing myth surrounding solar panels is their presumed high maintenance needs. These energy systems are surprisingly low-maintenance, primarily because they lack moving components, significantly diminishing the chances of mechanical failures or wear and tear. Most maintenance revolves around ensuring the panels remain clean, as accumulated dirt or debris can reduce efficiency. A simple, periodic cleaning, combined with occasional professional inspections to check the system's integrity and performance, is typically required. Thus, homeowners can enjoy the benefits of solar energy with minimal upkeep, ensuring long-term, hassle-free energy production.
Understanding the Benefits of Solar Energy
1. Environmental Impact Reduction
The biggest advantage of solar energy is its environmental friendliness. Unlike fossil fuels, solar panels provide clean energy from the sun's beams. This switch to renewable energy cuts household carbon emissions and greenhouse gas emissions. Solar energy can combat climate change by reducing toxic consequences. Solar power opens the door to a greener future.
2. Substantial Cost Savings
Once the installation phase is complete, solar panels prove to be cost-effective. One of the primary financial benefits is the substantial reduction, and in some cases, complete elimination of monthly electricity bills. As traditional energy costs continue to surge, this divergence in expenditure becomes even more pronounced, solidifying the cost-saving advantage of solar energy. Additionally, numerous regions and governments proactively promote the shift to renewables by providing a variety of incentives, such as tax credits, rebates, or feed-in tariffs for solar panel adapters. This financial support cushions the initial investment and accelerates the return on investment, making the prospect of solar energy adoption increasingly enticing from a fiscal perspective.
3. Energy Independence
Harnessing the sun's power for energy purposes markedly diminishes a household's or region's reliance on external energy suppliers and the often unpredictable swings in market prices. By generating power in-house, this self-reliance equips homeowners with greater control over their energy consumption and costs. Financial advantages aside, this autonomy ensures a heightened level of energy security. Solar panel users remain cushioned and resilient in times of potential energy shortages, geopolitical tensions affecting fuel supplies, or unexpected price surges in the conventional energy market. Solar energy serves as a buffer, insulating its users from the unpredictability and volatility of traditional energy sources.
Conclusion
Solar energy stands at the confluence of innovation, sustainability, and economic viability. By dispelling myths and embracing its myriad benefits, we can pave the way for a cleaner, greener, and more energy-secure future. As the sun continues to shine, its potential to revolutionize our energy landscape remains undeniable, prompting a brighter, sustainable tomorrow.