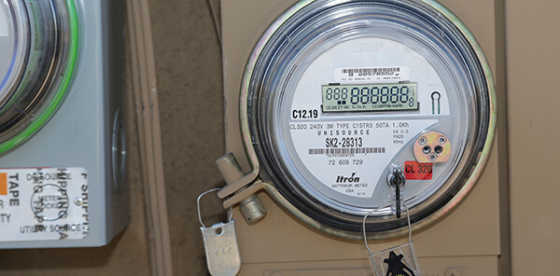 In recent years, technological advancements are revolutionizing every facet of our lives, it's no surprise that even the humble electricity meter is undergoing a transformation. Say hello to the future of energy management with the introduction of smart meters. But what exactly sets these innovative devices apart from the traditional electricity meters we've grown accustomed to? Let's embark on a journey of discovery to understand the remarkable differences and the exciting benefits they bring to the table.
The Rise of Smart Meters
Now, expert prefer smart meter instead of traditional meter when they set up electric supply for home. Smart meters are the buzzword in the energy sector, and for all the right reasons. These cutting-edge devices are replacing conventional electricity meters, offering a host of advantages that promise to reshape the way we consume and manage energy. While traditional meters have served us well for decades, it's time to explore how the future is knocking at our doors, brimming with possibilities.
Traditional vs. Smart: Let's Break It Down
Traditional meters are known for their simplicity. They measure the total amount of electricity consumed by a household or business and display it on a mechanical or digital display. In contrast, smart meters do more than just tally your energy consumption. They provide real-time data on your electricity usage, helping you gain insights into when and where you're using the most energy. This newfound knowledge empowers you to make informed decisions to reduce your energy consumption and lower your bills.
Manual vs. Automatic Reading
Traditional meters require manual reading by a technician who visits your property periodically. This process can be time-consuming and prone to human error. Smart meters, on the other hand, automatically transmit data to your utility provider. This not only eliminates the need for manual readings but also ensures accurate billing, reducing disputes and frustrations.
Real-time Insights
Smart meters come with user-friendly interfaces that allow you to monitor your energy usage in real-time. You can see the impact of turning on that extra appliance or switching to energy-efficient lighting immediately. This real-time feedback encourages energy conservation and helps you save money.
Time-of-Use Billing
Traditional meters offer a fixed rate for electricity consumption, irrespective of when you use it. Smart meters introduce time-of-use billing, where the cost of electricity varies based on the time of day. This encourages consumers to shift energy-intensive activities to off-peak hours, reducing their bills and easing the strain on the grid during peak times.
Are smart meters safe?
Absolutely! Smart meters are subject to rigorous safety standards and have undergone extensive testing. They emit low power radio frequency signals, well below established safety limits. Numerous studies have confirmed their safety.
Can I keep my traditional meter?
In many regions, utility companies are transitioning to smart meters as part of grid modernization efforts. While some may allow you to keep your traditional meter, it's worth considering the benefits of switching to a smart meter, such as better energy management and accurate billing.
It's time to embrace this exciting evolution in energy management. Say goodbye to the limitations of traditional meters and welcome the future with open arms. Make the switch to a smart meter and experience the power of informed, efficient, and eco friendly energy usage.