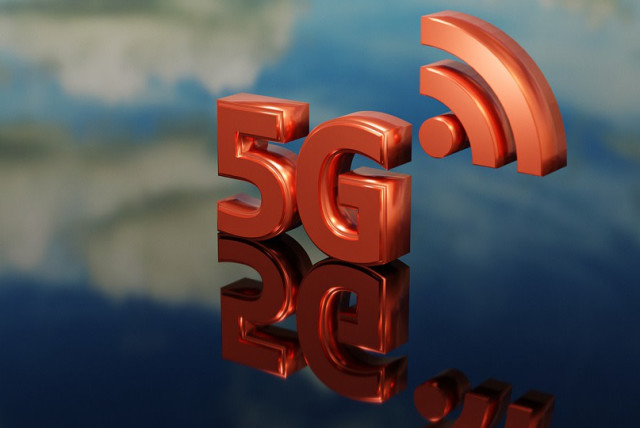 Today, we're embarking on an exciting journey into the captivating realm of 5G technology. While it may appear as just another technical buzzword, 5G harbors the potential to usher in substantial changes and enhancements to various facets of our everyday lives, all without the jargon. Let's delve deeper into this fascinating topic to fully understand the incredible impact and boundless potential of 5G technology.
The Promise of 5G Technology
The rollout of 5G networks is poised to be nothing short of revolutionary. The "G" in 5G stands for generation, and it's the fifth generation of wireless technology that's set to transform the way we live, work, and connect. While the transition from 4G to 5G might seem like a mere incremental improvement, it's far from it. The significance of 5G lies in its potential to provide faster, smarter, and more interconnected experiences, shaping the very fabric of our daily lives.
A Brief History of Mobile Networks
To appreciate the significance of 5G, let's take a moment to look back at the evolution of mobile networks. It all started with the first-generation (1G) analog systems, which brought the magic of wireless communication to our lives. Over the years, we witnessed remarkable advancements, progressing through 2G, 3G, and ultimately reaching the fourth-generation (4G) LTE networks. Each step brought increased data speeds and connectivity. The proliferation of connected devices and the insatiable demand for data paved the way for the hyper-connected world we find ourselves in today. It became increasingly evident that a fifth-generation (5G) network was not just a luxury but a necessity to meet the growing demands of our digital age.
How Does 5G Work?
At the core of the 5G revolution lies a fundamental question: how does it work? Understanding the technical aspects of 5G is pivotal to fully appreciate the impact it's poised to have. 5G leverages higher frequency bands, deploys smaller cells, and incorporates advanced modulation schemes. These technical features distinguish it from its predecessors and underpin its remarkable performance capabilities.
5G's use of higher frequency bands, particularly in the millimeter wave (mmWave) spectrum, allows for significantly greater data transmission capacity. Smaller cell sizes are a key component, enabling more efficient use of available spectrum and reducing network congestion. Advanced modulation techniques, such as quadrature amplitude modulation (QAM), play a crucial role in achieving faster data rates by encoding more data in the same amount of radio waves.
Comparing these technical aspects to the previous generations, it becomes evident that 5G is not just a minor upgrade; it's a transformative leap that promises to reshape our digital landscape.
Faster Internet Speeds for All
One of the most anticipated benefits of 5G is the remarkable increase in data speeds. It promises speeds that can be up to 100 times faster than 4G, resulting in a significant boost to our internet experience. Imagine downloading a high-definition movie in mere seconds, without any of the frustrating buffering interruptions we've grown accustomed to. With 5G, the era of seamless streaming, swift browsing, and ultra-fast downloads is on the horizon. This enhancement is not limited to a select few; it's designed to make faster internet speeds accessible to everyone, democratizing connectivity like never before.
Enhanced Entertainment
Entertainment, particularly gaming, is set to reach new heights with the introduction of 5G technology. Cloud-based gaming platforms, which rely on the low latency provided by 5G, will deliver a gaming experience like never before. Gamers will be able to play graphics-intensive, online multiplayer games on their mobile devices without a hitch. The era of lag and slow response times will be a thing of the past.
5G technology has ushered in a new era for real-time betting, enabling seamless and lightning-fast wagering experiences. With the reduced latency and ultra-high-speed data transfers that 5G networks offer, users can place bets on sporting events and other activities with minimal delay, creating a more immersive and interactive betting environment. One Win, as an example, has leveraged 5G technology to provide users with instantaneous odds updates and live betting options, enhancing the overall excitement and efficiency of the betting process.
Real-Time Communication
5G's low latency, a measure of the delay in data transmission, is a game-changer for real-time communication. Whether it's video calls for work or connecting with loved ones, 5G ensures that these interactions are crystal clear and devoid of those annoying delays that disrupt the flow of conversation. But the impact of low latency extends beyond video calls. It serves as the foundation for emerging technologies like augmented reality (AR) and virtual reality (VR), creating immersive experiences that were previously hindered by latency issues. With 5G, these technologies can finally deliver on their promise, enabling us to step into worlds that seamlessly blend the digital and physical.
Revolutionizing Healthcare
Healthcare is one of the sectors poised to undergo a profound transformation with the advent of 5G. Telemedicine, which has gained prominence in recent times, will become even more accessible and efficient. Doctors will be able to remotely diagnose and treat patients in real time, thanks to the low latency and high data speeds offered by 5G networks. This has the potential to bridge geographical gaps in access to healthcare, improving outcomes for patients worldwide.
But it's not just telemedicine; wearable health devices will also benefit immensely from 5G. These devices can transmit data instantly, enabling more effective monitoring of patients' health. This real-time data transmission enhances preventive healthcare by providing early warnings of potential health issues, thereby saving lives and reducing the burden on healthcare systems.
Transforming Transportation
The automotive industry is on the brink of a revolution, and 5G technology plays a pivotal role in this transformation. Self-driving cars, often referred to as autonomous vehicles, rely on 5G networks for real-time communication. This real-time connectivity is crucial for ensuring the safety of self-driving cars and reducing traffic congestion.
Imagine a future where your daily commute becomes more productive and relaxing. You can work, read, or simply enjoy your journey while your car takes care of the driving. The reduction in traffic accidents and smoother traffic flow promised by self-driving cars is not a distant dream but a reality that's becoming increasingly attainable with the support of 5G networks.
Smart Cities of Tomorrow
5G's connectivity will empower the initiatives of smart cities. From traffic management and energy efficiency to waste disposal, city infrastructure will become smarter and more efficient. Traffic lights will communicate with vehicles to optimize traffic flow, reducing congestion and emissions. Streetlights will brighten or dim based on the presence of pedestrians, conserving energy. Waste management will become more efficient with sensors that signal when bins are full, reducing unnecessary collection trips. These are just a few examples of how 5G technology will contribute to making our cities more sustainable and pleasant places to live.
Internet of Things (IoT) Ubiquity
The Internet of Things (IoT), a concept that envisions a world where everyday objects are connected to the internet, will become truly pervasive with 5G. The key to IoT's success lies in its ability to connect an enormous number of devices simultaneously, and this is where 5G shines. Your smart home, wearable tech, and even city infrastructure will communicate seamlessly. This interconnected web of devices has far-reaching implications. Your home will adjust its thermostat based on your preferences and schedule, optimizing energy usage. Wearable devices will monitor your health and alert medical professionals in case of an emergency. City infrastructure will monitor and adjust its operations based on real-time data, improving efficiency and the quality of life for residents.
Rural Connectivity
While much of the focus has been on urban areas, 5G's reach extends beyond the city limits. One of its transformative promises is closing the digital divide by providing high-speed internet access to rural and underserved communities. For too long, rural areas have lagged behind in terms of connectivity, making it difficult for residents to access educational resources, job opportunities, and essential services. 5G technology seeks to change this by offering high-speed internet access to those who have long been on the wrong side of the digital divide.
In Conclusion
In summary, 5G technology isn't just about faster smartphones or improved internet speeds. It's about transforming our lives in profound and diverse ways. From revolutionizing healthcare to making our cities smarter and more sustainable, 5G holds the potential to reshape the world as we know it. The 5G revolution is well underway, and it promises a future brimming with boundless possibilities.