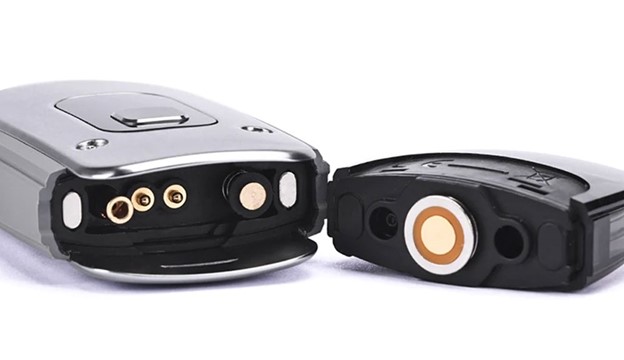 Vaping has become increasingly popular in recent years as an alternative to traditional smoking. Vape pods are one of the most convenient and user-friendly options for both beginners and experienced vapers. However, one common issue that vapers often face is the leaking of vape pods. This can be frustrating and wasteful, as it not only affects the vaping experience but can also damage your device. In this article, we will explore some tips to help you avoid the annoying problem of vape pod leakage.
Understanding Vape Pods
Before we dive into the tips for preventing vape pod leaks, let's briefly discuss what vape pods are and how they work. Vape pods are small, self-contained vaping devices that consist of a battery and a refillable or replaceable pod. The pod contains the e-liquid (vape juice) and the coil, which heats the e-liquid to create vapor.
Vape pods are known for their ease of use, portability, and the ability to enjoy a variety of vape flavors. They are particularly popular among beginners due to their simplicity.
Common Causes of Vape Pod Leaks
Leaking vape pods can be caused by a variety of factors, and it's essential to identify the root cause before attempting to fix the issue. Some common reasons for vape pod leakage include:
Improper Filling
Overfilling or under filling the pod can lead to leaks. Follow the manufacturer's guidelines on how much e-liquid to use.
Damaged O-Rings
O-rings provide a seal between the pod and the device. If these are damaged or missing, it can result in leakage.
Coil Issues
damaged or worn-out coil can cause e-liquid to leak into the pod's airflow system.
Temperature Changes
Extreme temperature variations, such as leaving your vape in a hot car, can cause the e-liquid to expand and leak.
Improper Storage
Storing your vape pod upside down or at an angle can lead to leakage.
Now that we've identified some common causes, let's delve into tips to prevent vape pod leaks.
Tips to Avoid Leaking of Vape Pods
Properly Fill Your Voopoo Pod: Always fill your pod according to the manufacturer's instructions. Avoid overfilling, as this can create pressure and lead to leaks. Also, make sure the fill port is tightly closed after filling.
Check O-Rings
Regularly inspect the O-rings on your vape pod. If you notice any damage or wear, replace them. Properly seated O-rings ensure a tight seal.
Prime you're Coils
When using replacement pods with pre-installed coils, it's essential to prime the coil by allowing it to soak in e-liquid for a few minutes before vaping. This prevents dry hits and potential leakage.
Avoid Extreme Temperatures
Don't expose your vape pod to extreme heat or cold. Keep it at room temperature whenever possible to prevent e-liquid expansion or contraction.
Store Upright
Store your vape pod upright whenever it's not in use. This minimizes the chances of e-liquid seeping into the airflow system.
Use the Right E-Liquid
Make sure you're using the correct type of e-liquid for your vape pod. Using high VG (vegetable glycerin) e-liquids in a pod designed for high PG (propylene glycol) e-liquids can result in leaks.
Don't Overdraw
Avoid taking long, hard draws from your vape pod. Drawing too forcefully can flood the coil and lead to leakage.
Regular Maintenance
Clean your vape pod regularly, including the contacts, to ensure a proper connection and prevent leaks.
Replace Coils/Pods
Coils and pods have a limited lifespan. Replace them when you notice a decline in performance or if leaks persist despite troubleshooting.
Use Quality Products
Invest in reputable vape pods, coils, and e-liquids. High-quality products are less likely to leak due to better design and manufacturing standards and search vape shops near me on internet to get best products from vapemall.
Conclusion
Vaping can be an enjoyable and satisfying experience when done correctly. By following these tips to avoid leaking vape pods, you can ensure a smoother vaping experience and prolong the life of your device. Remember that proper maintenance and care are key to preventing leaks, so stay vigilant and address any issues promptly. Happy vaping!