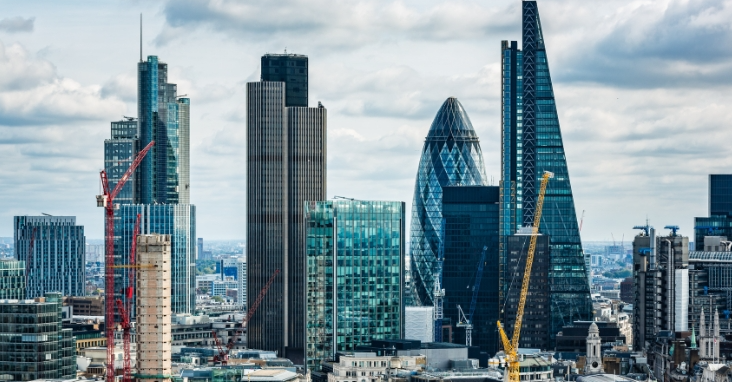 Are you searching for a seamless solution to manage your finances during your travels, secure your international business assets, or explore global investment opportunities? We advise you to consider establishing a personal or business account within the renowned UK payment system. The expert team at International Wealth is ready to assist you in effortlessly setting up your account through this system.
Exploring the benefits of the UK payment system
The UK payment system we recommend is a limited liability company (LTD) incorporated in England and Wales, fully authorized and regulated by the Financial Conduct Authority (FCA) since 2020. It operates as an Electronic Money Institution (EMI) in strict adherence to the Second Payment Services Directive (PSD II).
Starting in 2023, the UK payment system has rolled out services enabling individuals and businesses to open accounts with exciting plans on the horizon, including the introduction of Visa cards and a mobile app.
Diverse services by the UK EMI for non-resident private clients in 2023
The UK payment system, which we confidently endorse, offers a plethora of appealing investment products for its clients. These include:
A fixed-term deposit (with a duration of 1 to 5 years);
A demand deposit account that accumulates interest over time;
A versatile VISA debit card for international transactions.
Moreover, this financial institution permits account holders to select from five different currencies: USD, CAD, EUR, GBP, or CHF, for their accounts.
Navigating personal accounts with the UK payment system
Global clients stand to gain significantly from foreign payment and digital banking solutions. These advantages encompass freedom from the constraints of physical bank branches, cost-effective services, and swift transaction processing. The UK payment system offers the seamless establishment of multi-currency accounts online with the following key benefits:
No fee for account opening;
Access to foreign exchange (FX) services spanning over 100 currencies at competitive SPOT rates (+0.6%);
A unique IBAN for account holders;
Convenient local transfers within the UK and the EU;
Seamless execution of international transactions.
Documents needed for establishing an overseas personal account
The list of documents you are required to submit includes proof of identity and a recent utility bill or bank statement (issued within the last 3 months) to serve as proof of address. Additional documents may be requested by the UK payment system based on the prospective client's unique circumstances.
Exploring business accounts with the UK payment system
Corporate clients can leverage the UK payment system's attractive options and rates, complete with the following features:
Choice between 2 tariff plans, one tailored for standard businesses (Solid Rock) and another catering to complex enterprises (Sheer Cliff);
No application fees;
Access to foreign exchange services covering over 100 currencies with competitive rates (+0.6%);
Ongoing integration of card services;
Acceptance of SEPA and BACS payments;
Provision of a unique IBAN for each corporate account;
Enhanced data security measures akin to banking institutions.
No additional documentation is necessary if the requisite company registration information is publicly accessible.
Restricted business activities and jurisdictions
To combat money laundering and the financing of terrorism, the UK payment system does not provide services to individuals or companies engaged in specific activities in 2023. These activities include:
The sale of CBD products, electronic cigarettes, and vaping essentials;
Participation in charitable organizations, donations, NGOs, and international organizations;
Involvement in child pornography, prostitution, illegal labor, or forced labor;
Participation in debt collection or the recovery of overdue debts;
Dealing with counterfeit goods;
Involvement in crowdfunding, including ICOs, IDOs, IGOs, NFTs, and other fundraising endeavors;
Provision of dating services;
Making military, defense, or dual-use products;
Sale of drug paraphernalia;
Dealing with drugs, banned substances, steroids, or controlled substances posing risks to consumers;
Representation as government agencies or government representatives;
Involvement in fireworks and pyrotechnic devices;
Offering services in fortune-telling, hypnosis, or similar activities;
Participation in Ponzi schemes or other illicit schemes promising rapid wealth;
Operation of unlicensed money transfer services;
Provision of medical services like plastic surgery, Botox, fillers, tattoos, laser treatments, or permanent makeup;
Involvement in the sale of human organs;
Selling cell phones, communication jammers, or suppressors;
Distribution of malware;
Dealing with mini-bonds;
Engagement in multi-level marketing (MLM);
Affiliation with political parties;
Operation of telemarketing companies, and more.
Please note that certain high-risk activities are permitted by the UK payment system, enabling specific companies to efficiently manage their assets, process payments, and cater to international customers with convenient payment options for goods and services.
Requirements and documents for opening a corporate account with the UK payment system
To establish an account within the UK payment system for your foreign company, sole proprietorship, or corporation, you will be required to submit the following documents:
Registry extract;
Articles of Association;
Recent utility bill (issued to the company and dated within the last 3 months), accompanied by a lease agreement or bank statement;
Contracts with clients or suppliers;
Identification documentation for authorized individuals, directors, and Ultimate Beneficial Owners (UBOs);
Proof of address for beneficiaries or company directors.
Typically, the account setup for a foreign company in the UK payment system takes up to 5 working days. During this timeframe, your information undergoes verification, and your account is meticulously created.
Remote account setup
For swift and convenient access to your finances from any location, consider the following steps:
Select a bank and compare its fees with those of competitors.
Gather all necessary documents.
Initiate the account opening process, ideally through remote services, which are prioritized by online banking.
Nevertheless, keep in mind that the establishment of a foreign account may require your physical presence, incurring associated costs and potential administrative and legal complexities.
For hassle-free account opening, including with the UK payment system, seek guidance from International Wealth experts. Our extensive range of banking services ensures that your financial goals are well within reach. Alternatively, you can explore our comprehensive package, offering the incorporation of an offshore company and a bank account in Europe or other global locations.