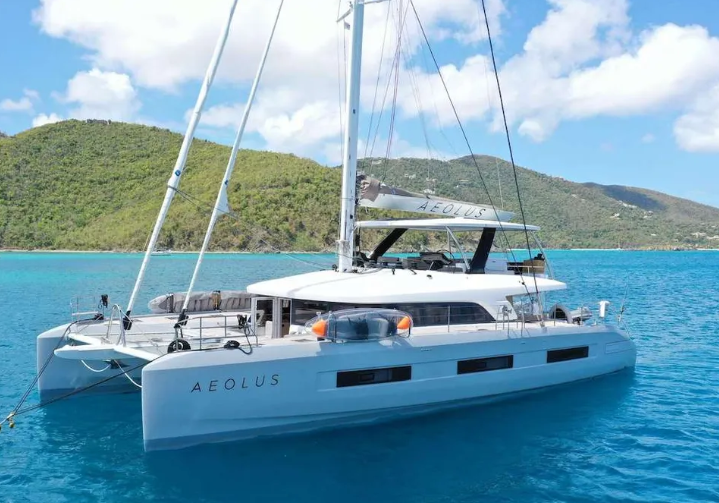 Catamarans have gained immense popularity in the world of yacht chartering for several compelling reasons. These twin-hulled vessels offer a unique and versatile platform that caters to a wide range of preferences and needs.
In this article, we will explore the key factors that make catamarans the best choice for Yacht Charter.
Stability and Comfort
Catamarans are renowned for their exceptional stability, thanks to their two hulls.
This stability significantly reduces the rolling motion experienced on monohull sailboats, making catamarans an excellent choice for travelers who are prone to seasickness.
The level ride provides a comfortable and enjoyable charter experience for all passengers, including those who may be new to sailing.
Spaciousness
Catamarans are famous for their spaciousness, both on deck and in the cabins. The wide beam between the hulls allows for expansive deck areas that are perfect for sunbathing, alfresco dining, and socializing.
Inside, the cabins are roomy and well-appointed, often featuring large windows that provide stunning views of the sea. This abundance of space creates a sense of openness and comfort.
Shallow Draft
Catamarans typically have a shallow draft compared to monohull sailboats and motor yachts.
This advantage allows them to access shallow waters and anchor in secluded coves and beaches that may be off-limits to deeper-draft vessels.
Exploring hidden gems and pristine anchorages becomes a reality, enhancing the sense of adventure and discovery during the charter.
Family-Friendly
Catamarans are an excellent choice for families and groups of all sizes. The multiple cabins, each with its private bathroom, provide ample accommodation for everyone on board.
The spacious common areas allow for socializing and bonding, and the stability of the catamaran ensures a safe environment for children and inexperienced sailors.
Privacy
Chartering a catamaran offers a high level of privacy and exclusivity.
With your own dedicated crew and an entire vessel at your disposal, you can enjoy a private getaway with your loved ones.
Whether it's a romantic escape for two or a family reunion, the catamaran's layout provides the intimacy and privacy you desire.
Fuel Efficiency
Catamarans are known for their fuel efficiency, particularly sailing catamarans that rely on wind power.
This eco-friendly aspect aligns with the growing trend of responsible and sustainable travel.
Chartering a catamaran allows you to enjoy the beauty of the sea while minimizing your environmental impact.
Accessibility to Popular Destinations
Catamarans are well-suited for exploring popular charter destinations, including the Caribbean, Mediterranean, and Southeast Asia.
Their versatility, spaciousness, and stability make them an ideal choice for cruising in these regions, which are known for their diverse and captivating coastal attractions.
Conclusion
Catamarans stand out as an exceptional choice for chartering due to their stability, spaciousness, shallow draft, family-friendliness, privacy, versatility, fuel efficiency, and accessibility to popular destinations. Whether you seek relaxation, adventure, or a combination of both, catamaran charters provide an unparalleled platform for a memorable and enjoyable journey on the open seas.