In Pakistan Telenor is the best network provider company. Telenor offering different Internet Packages. It provides valuable internet packages including Telenor Hourly Internet packages, Telenor weekly internet packages, Telenor Monthly internet packages. Now we are discussing Telenor 4G 3 Days Internet packages prices and activation code Telenor 4G 3 Day Internet Packages In 2023.
Pakistan Telenor belongs to Norwegian Group which is an international company which is famous for providing internet services and Voice services, Telenor not a Pakistani company. Mobile Telenor is the largest group in the world with over 166 million mobile subscriptions, According to estimates.
Telenor 4G 3 Day Internet Packages
A huge number of Telenor customers use this network and want to subscribe to 3 Days internet packages. Telenor offers the valuable 3 days internet packages available at affordable prices. By subscribing to 3 Days of internet packages, you also get free SMS, on-net minutes, and off-net minutes. Here are the activation method explain for 3 Days internet packages. 
Package Name
Price
Volume & Details
Validity
Activation Code
4G 3 Day Bundle
Rs. 44 incl. tax
Internet 1000MB (incl. 500MB 12AM - 8AM)
3 Days
Dial *32#
3 Day Plus Package
Rs. 65 incl. tax
Internet 300MB
Onnet 300 Minutes
Offnet 25 Minutes
SMS 300
3 Days
Dial *345*91#
Telenor 4G 3 Day Bundle is the best 4G Internet package with better speed and affordable rates. In this bundle you will get 1000 MBs (incl 500MB 12AM- 8AM) in just Rs. 44 incl tax. Dial *32#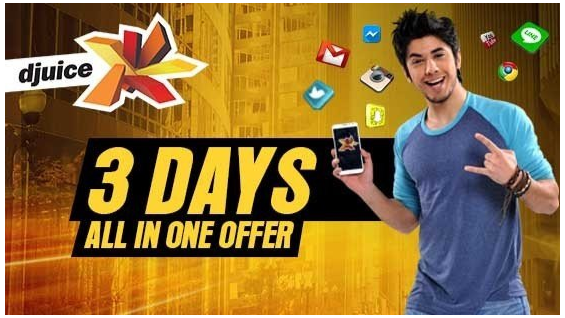 Telenor 3 Day Plus Package is a very interesting offer because in this bundle you will get 300MB, On-net 300 minutes, Off-net 25 minutes, and also 300 SMS. You may say this Offer Faida uthao More se Zyada with 3 Day plus Package Telenor 4G 3 Day Internet Packages In 2023.
Terms and Conditions
This package can be subscribed multiple times within validity

Packages are subject to change at any time

Once standard rate charging has commenced, a notification will be sent as a reminder along with relevant offers to avoid further consumption on standard rate

Intimations will be sent to customers regarding usage of resources at 80% and 100% consumption from bundles so that prompt action is taken in order to avoid standard rate charging

A supplementary package provides hedging against accidental standard rate charging:
Mobile Sim Packages
Telenor Daily Internet Packages 3G/4G With Activation Codes In 2023
Zong Daily Internet Packages 3G/4G Prices And Codes In 2023
Jazz 3 Days Internet Packages In 2023
Jazz Call Packages: Hourly, Daily, Weekly & Monthly In 2023