In India has increased substantially Airtel 4G Data Plans, Net Pack Offers List For Prepaid In 2023, thanks to affordable pricing by telecom companies. Less than( Rs. 5) 1GB  of 4G data price in India. With the presence of video content streaming apps like Hoststar; Prime Video, Netflix, TikTok, Share Chat, Roposo, etc. 4G data demand has increased on a large scale. Airtel is one of the best leading telecom companies and has data plans that offer 1GB to 3GB data per day to users. The most popular 4G data plans  include Rs 399, Rs 299, and Rs 199, etc. 
4G Airtel data bundel price start at just Rs 9 and come with a validity of up to 365 days. These all prepaid packages offer up to 2.5GB daily base data, unlimited voice calls and also SMS. Offering 4G data from voice calls,  Airtel has come up with an Airtel Thanks reward program, wherein, users get free Amazon Prime, Zee5, subscription, etc. The best data speed and reliable network coverage is known for offering the Airtel. So, wait is over, check the best data recharge plans and discount offers currently available all at one place.
Airtel 4G Data Plans, Net Pack Offers List For Prepaid In 2023
Airtel 4G Data Plans
We bring you a wide range of Airtel 4G data bundel that are available at the most low cost  prices across different states like Delhi/NCR, Assam, Punjab, Gujarat, Maharashtra, and more. Under these 4g plans by Airtel, you get various benefits such as unlimited voice calls, validity period, and SMS. Also, customers get a complimentary subscription to Airtel Xstream, Hello Tunes, and Wynk Music with select plans.
Airtel Maharashtra & Goa 4G Plans and 4G Data Packs
1 GB 3G / 4G Data Pack

Data: 1GB | Validity: 1 Day.

 

Rs. 19(1 day)
2 GB / Day Combo 3G / 4G Data Pack
Enjoy TRULY unlimited Local, STD & Roaming calls on any network, 2 GB data per day, 100 National SMS/day for 28 day, Amazon Prime Video Mobile subscription for 28days and access to any 1 channel (SonyLiv, LionsgatePlay ,ErosNow, HoiChoi,ManoramaMAX) on Airtel Xstream App for 28 days.

 Rs. 359(28 days) Airtel 4G Data Plans, Net Pack Offers List For Prepaid In 2023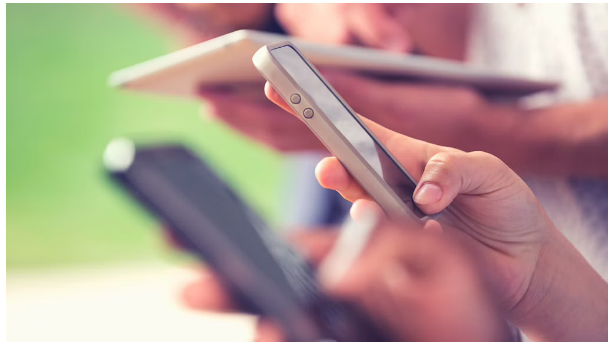 Airtel Tamilnadu 4G Plans and 4G Data Packs
3 GB 4G Data Pack

3 GB Data | Validity same as your existing bundle /smart pack.

Rs. 58(N.A.)
12 GB 3G / 4G Data Pack
12 GB Data | Validity same as your existing bundle /smart pack.

 

Rs. 118(N.A.)
Punjab Airtel 4G Plans and 4G Data Packs
5 GB 4G Data Pack

Data : 5 GB | 30 days of Wynk Music Premium subscription | Validity : Same as your existing pack | Pack Applicable for Active Bundle and Smart Pack Users.

 Rs. 98(N.A.)
Airtel West Bengal & Sikkim 4G Plans and 4G Data Packs
Rs. 99 Full Talktime Combo Pack

Enjoy talktime of Rs 99 valid for 28 days at 1p/sec local & STD calls with 200 MB data. 

 Rs. 99(28 days)
 Airtel Madhya Pradesh & Chattisgarh 4G Plans and 4G Data Packs
6 GB 4G Data Pack

PVME Data Pack : 6 GB Data | 28 days of Prime Video Mobile Edition subscription Validity: Same as your existing pack.

 Rs. 108(N.A.)
50 GB 3G / 4G Data Pack
Enjoy 50 GB and 1year of Wynk Music Premium subscription | Validity same as your existing bundle /smart pack.

Rs. 301(N.A.)
Airtel Karnataka 4G Data Package
– Combo 3G / 4G Data Pack

Data @ Rs.0.5/1.0MB. All Calls (excl. Roaming Calls) @ 2.5 p/sec. All Video Calls @ Rs.5.0 p/sec. Local SMS @ Rs.1.0/sms. STD SMS @ Rs.1.5/sms. ISD SMS @ Rs.5.0/sms. (price per day: Rs. 4.6).

 Rs. 128(28 days)
Airtel UP WEST & Uttarakhand 4G Plan and 4G Data Packs
15 GB 3G / 4G Data Pack

Xstream Mobile Data Pack : 15GB Data | 28 days access to any 1 channel- (SonyLiv, LionsgatePlay, ErosNow, HoiChoi, ManoramaMAX) on Airtel Xstream App at no extra cost | Validity same as your existing bundle /smart pack. 

 Rs. 148(N.A.)
25 GB Combo 3G / 4G Data Pack
Enjoy unlimited Local, STD & Roaming calls on any network, 25GB Data and 100 SMS/day. 

 Rs. 296(30 days) Airtel 4G Data Plans, Net Pack Offers List For Prepaid In 2023
Click Here For